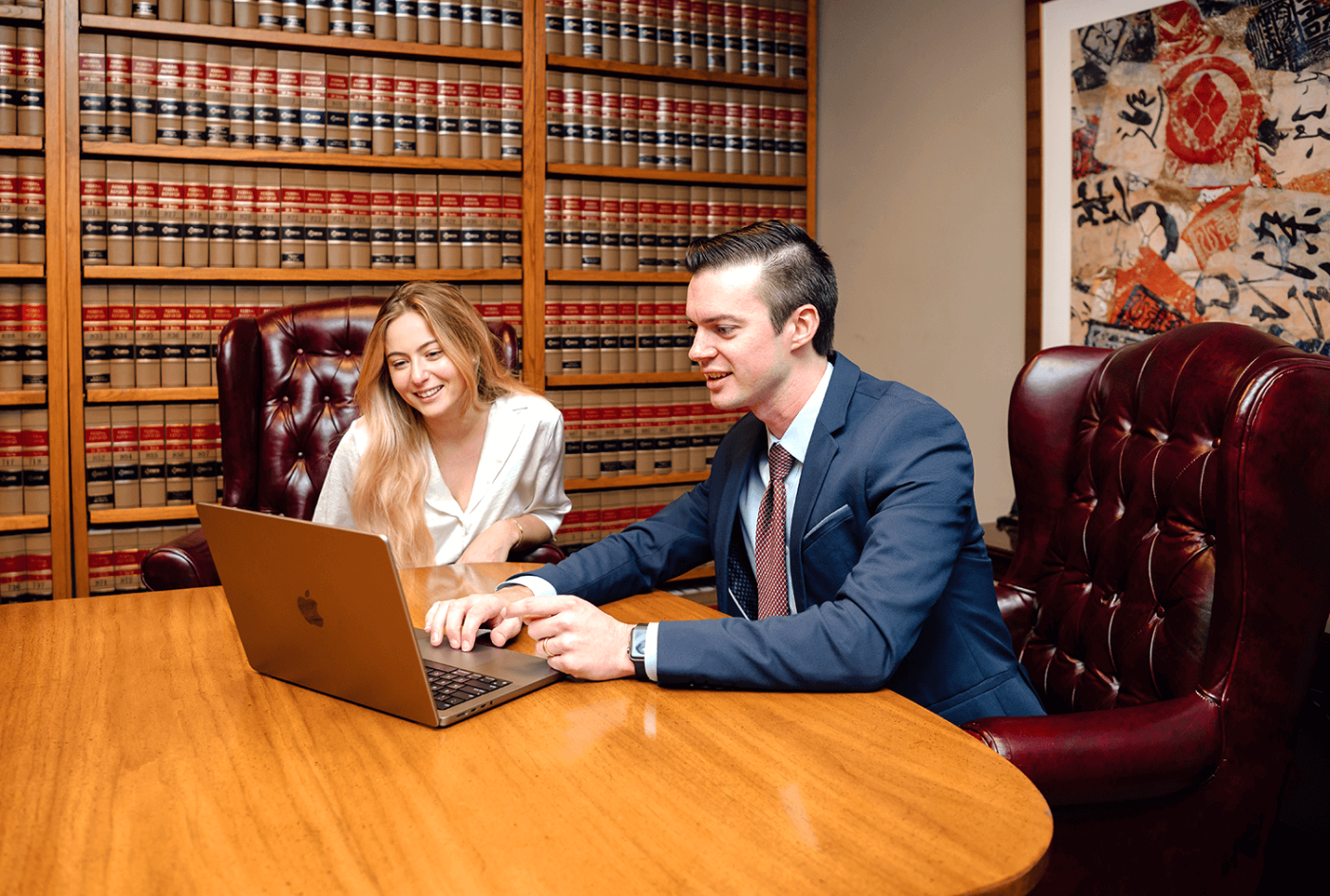 The Law Offices of Martin Thomas PLLC
In business, every detail matters. Responding to market pressures, maintaining your edge over the competition, and investing in innovative new solutions all require you to remain agile and informed at every step. My goal is to help you reach these goals that you have related to these important aspects of your business.
At The Law Offices of Martin Thomas PLLC, I employ an exacting approach with personalized attention to help Houston area businesses align the details of their legal strategy with their long-term business strategy. I assist entrepreneurs and established business owners alike with a variety of business transactions and aggressively defend their interests.
For more information about our team's education and background, visit our bios:
Case Manager Zachary Werrell

Paralegal Anna Dailey

Paralegal Julia Beeson
Building Growth and Protecting Your Bottom Line
A business's leaders need to stay informed in order to make the right decisions for their company. With straightforward guidance and an eye for detail, I can help your company navigate the various transactions you face every day. I work directly with clients to answer their questions, help them identify potential issues before they become costly mistakes, and offer guidance that helps businesses move forward confidently.
I also understand how seriously conflict can impact a business's daily operations, its reputation among consumers, and its long-term success. I can assist with mediation or protect your company's interests by fighting for fair resolution in court. No matter what conflict you face – from employment disputes to complex, industry-specific issues like those encountered in the construction industry – I will fight for your company's interest in or out of the courtroom.
Discuss Your Business's Needs with A Skilled Attorney
Building your business's growth and future success through an individualized legal strategy can begin today. Contact my office by email or call to learn more about how The Law Offices of Martin Thomas PLLC can support your business.