Martin Thomas
Attorney at Law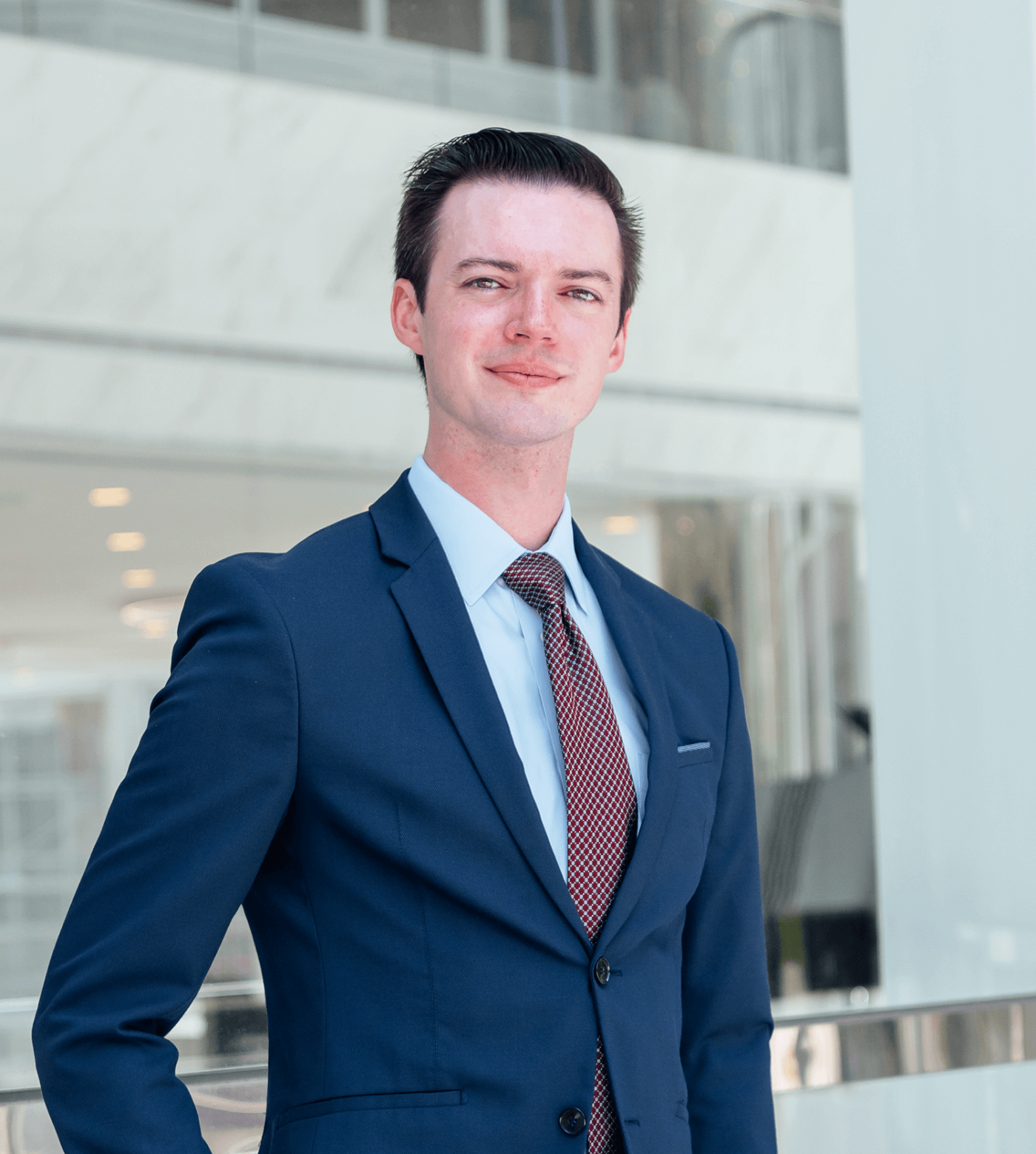 Martin Thomas is an accomplished civil litigation attorney based in Houston, Texas, concentrating on commercial litigation. As a tenacious advocate for his clients, he brings a meticulous, detail-oriented approach to every case he tackles. Martin's unique blend of passion, commitment, and legal acuity makes him an invaluable asset to those in need of legal assistance, particularly small businesses navigating complex commercial disputes.
His exceptional educational background includes a bachelor of arts from Baylor University where he graduated with honors in 2015, followed by a law degree from South Texas College of Law Houston in 2019. Before embarking on his legal journey, Martin enriched his expertise by acquiring hands-on work experience, a strategy that has proved invaluable in his law practice.
Martin thrives on the intellectual challenge that law practice presents. Each case is a new puzzle to him, a problem to be creatively and systematically solved. His love for his work stems from his natural ability to deconstruct complicated issues and provide practical solutions for his clients.
Martin holds the ambition to tackle large-scale problems for small businesses, ensuring they get the expert legal advice and guidance they need. His credentials include being a Texas Certified Mediator and a recipient of the prestigious Super Lawyers Award for Rising Stars.
His areas of expertise include:
Breach of Contract

Business Litigation

Business Law

Contracts

Non-Disclosure & Non-Compete Agreements

Consumer Protection

Real Estate Disputes
Prospective clients searching for a top-notch commercial litigation lawyer in Houston, Texas can rely on Attorney Martin Thomas' unwavering commitment, expertise, and dedication to securing successful outcomes.
Outside of his professional life, Martin is a devoted family man with a passion for music production. His diverse interests contribute to his unique, comprehensive perspective on case management and client relations.
I want to solve big problems for small businesses.
Education
South Texas College of Law Houston, Houston, Texas

Baylor University, Waco, Texas
Certifications